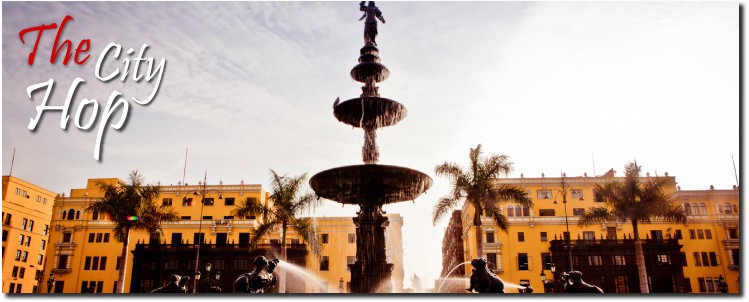 O Peru é um país diverso cheio de cultura, clima e tradições diferentes. A maioria dos peruanos o dividem em 3 regiões distintas … costa, serra e selva. Uma viagem de uma região para outra pode se sentir totalmente diferente, pois você encontra comida, costume e clima diferente.
Quick Tip:
If traveling to or from Lima Airport, it is strongly recommended to use the luxury
Airport Express Lima
bus to get to or from your hotel. Safer and cheaper than a taxi with no baggage limit as well as free Wi-Fi and USB chargers onboard, it is ideal for travelers.
Para te auxiliar no planejamento da sua viagem e te dar uma ajuda do que fazer, nós criamos um guia cidade por cidade para todos os locais que a Peru Hop visita:
Lima
Huacachina
Paracas
Nazca
Arequipa
Cusco
Adicionalmente, cada guia inclui dicas e conselhos específicos, bem como uma lista de atividades em cada lugar. Enquanto nós damos nosso melhor para descrever esses lugares incríveis, nossas palavras simplesmente não fazem justiça. Nós temos certeza que você descobrirá depois que você viajar com a gente e nosso guia te mostrar o que o Peru realmente é!