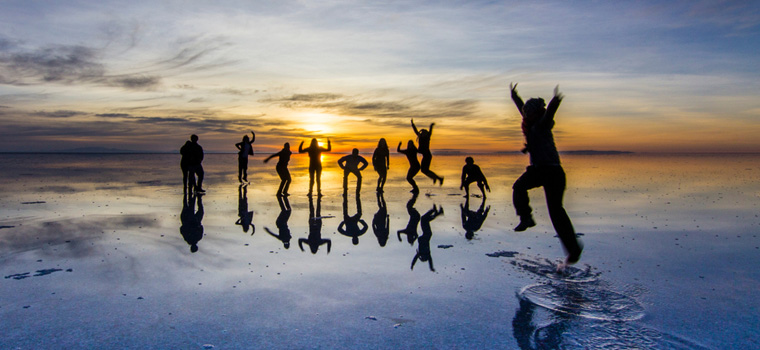 We've got great deals!
Bolivia Hop is fast becoming famous for our incredible discounts and savings across Bolivia and Peru. As travellers ourselves, we know that the by getting the best value, you can extend your trip by an extra week or an extra month, so we have ensured that we have lined up some amazing deals on accommodation, tours and even discounts at local restaurants at every stop along the way!
Quick Tip:
If traveling to or from Lima Airport, it is strongly recommended to use the luxury
Airport Express Lima
bus to get to or from your hotel. Safer and cheaper than a taxi with no baggage limit as well as free Wi-Fi and USB chargers onboard, it is ideal for travel.
To book a tour in Bolivia we recommend you use
FindLocalTrips.com
a search and comparison website for tours across all of South America.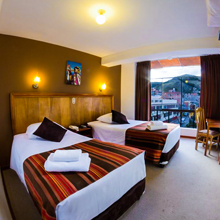 Hotel and Hostel Discounts
We have worked hard to negotiate exclusive discounts on accommodation across Bolivia and Peru for our passengers. We have dorms in hostels, incredible prices on private rooms for couples and even 4 star hotels … with Bolivia Hop you always see more and pay less!
CLICK HERE FOR MORE INFO
---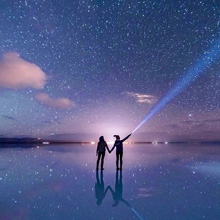 Salt Flats Discounts
The crown jewel of Bolivia, the Salt Flats in Salar de Uyuni are becoming one of THE must see attractions in South America. For anybody unsure of what makes these spectacular, we recommend you simply put "Salt Flats Bolivia" into google images and we are sure you will get booking your bus to Bolivia ASAP!
CLICK HERE FOR MORE INFO
---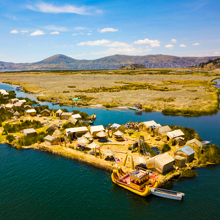 Lake Titicaca Discounts
The world's highest navigable lake, Lake Titicaca is shared between Peru and Bolivia. On one side we have the amazing floating islands in Puno, Peru, where local people have been able to build islands in the middle of the Lake using reed and straw in which they inhabit. On the other side, we have the sun island of Isla del Sol in Copacabana Bolivia, the birthplace of the Inka god of sun.
CLICK HERE FOR MORE INFO
---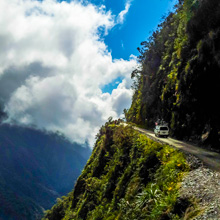 Death Road Discounts
Cycling down the world ́s most dangerous road is as crazy as it sounds, but in La Paz Bolivia, this is fast becoming the number one attraction, Stunning views, incredible adrenalin rushes, and a free t-shirt "if" you survive… what more could you want?! We work with Altitude Biking, famous for their top quality bikes and safety standards.
CLICK HERE FOR LATEST DISCOUNTS