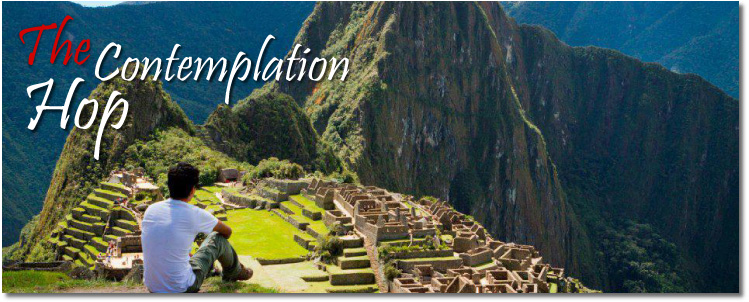 Written by an experienced backpacker, this guide to Peru attempts to really capture what this incredible country has to offer to all of you potential fellow explorers! I have backpacked through 40 countries worldwide over the space of 2 years and I have yet to find a country as diverse, as historical, or as action packed as Peru. My words won't do it justice, but here goes nothing…
Scenery
Glorious sun soaked beaches. Scenery that not even the most expensive camera can do justice. Shanty towns covered in the shadows of modern skyscrapers. Cuisine that will make your taste buds tingle with delight. A place so full of history and culture you can almost smell it.
Countless different microclimates meaning you are never far from sun, rain or snow. Sand dunes and snow capped mountains, arad deserts and glorious canyons, and ,of course, the jewel in the crown…Machu Picchu.
Coast, mountains, jungle…Peru simply has it all This country is still very much a hidden gem amongst tourists, but slowly word is spreading as can be seen by the massive year on year increase in the numbers visiting over the last 10 years.
Peru is famous for Machu Picchu situated in Cusco, and whilst this wonder of the world is no doubt the centrepiece of this Andean gem, it is still just a small part of what is on offer to the excited tourist here.
The almost endless stretch of coastline that Peru offers is jam packed full of beautiful beaches. Peru then offers little treasures such as the desert oasis of Huacachina in Ica, a tiny little village surrounded by stunning sand dunes.
Add in the Colca Canyon in Arequipa, one of the world´s deepest Canyons and almost twice as deep as the Grand Canyon. The Ballestas Island off the coast Paracas where over 500,000 birds, sea lions and penguins live in their natural habitat in the middle of the Pacific Ocean. The world famous Nazca lines now a Unesco world heritage site, the snow capped mountains of Huaraz…the list simply goes on and on. Like I said…Peru simply has it all.
Cuisine
However it would be foolish to think that incredible landscapes and stunning scenery is all that Peru offers. Peru is currently experiencing a gastronomic boom, with Lima often being referred to as the gastronomic capital of the Americas by people from all over the world. For all you hopsters out there who don´t know what this means, it essentially means that the food here is simply delicious!
However it is not just Lima, speciality local dishes are served throughout Peru with each town and region having its own signature dish, so make sure you are not afraid to try different meals everywhere you go! Peruvians are very proud of their cuisine and they love to ask foreigners what dishes they have tried and tasted so make sure you sample some succulent local dishes such as Ceviche, Lomo Saltado, Causa de Atun, Papa a la Huancaina…and for the more adventurous of you why not try Guinea Pig (or Cuy as it is known locally).
Culture
Overall, Peruvians are a very friendly bunch of people and only too happy to help foreigners enjoy their stay in Peru. Because of its diverse culture, it is also possible to find very different types of people as you move through the country. Peru has 3 distinct regions…the Coast, the Mountains, and the Jungle. In each region, one can find very different people and very different traditions and customs. From the laid back locals in Trujillo, to the tough rugged mountain workers in Cusco, to the all singing and all dancing party people of the Amazon, you are sure to find many Peruvians from very different cultures across your travels all with a story to tell, and only to happy to share a drink and a dance with you as they show you how Peruanos like to party!
For more information check out the following:
Tips and Advice – information regarding money, taxis, hostels
City by City Guide – detailed information and photos of each city in Peru