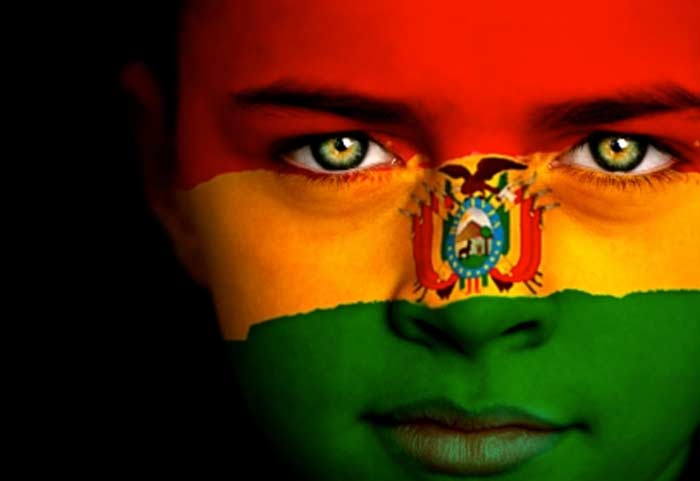 We have compiled a fun list of  Bolivia facts that you can use to impress your new Bolivian friends or that may be useful down at your local pub quiz.
La Paz is NOT the capital of Bolivia. Sucre, in the central state of Chuquisaca, is the true constitutional capital despite La Paz now housing the seat of government.
In 2009 Bolivia was deemed as having 37 official languages. The most prominent of which are Spanish, Quechua and Aymara. Bolivia has the largest indigenous population (by percentage) in South America.
A 'Cholita' is what we would define as an indigenous lady in traditional dress. They can be seen selling piles of vegetables or fabrics during the week and wrestling in El Alto on Sundays…
Shamans and modern day 'witch craft' exist to this day. In the streets of La Paz one can openly buy llama fetuses on the street, traditionally buried in the foundations of buildings to bring good fortune.
It is here in Bolivia that Ernesto 'Che' Guevara, the famous Argentine revolutionary spent his final days in hiding until finally being cornered, captured, and executed in La Higuera, Vallegrande in Oct 1967.
Internationally Bolivian cuisine has a terrible reputation. With local delicacies like 'picante de lengua' (a spicy tongue stew) and 'aji de panza' (spiced belly), I don't see why…
The coca leaf is an intrinsic part of indigenous culture in Bolivia. Chewing of the leaf is proven to reduce fatigue, suppress appetite and pain. In 2009 the UN office of drug control placed Bolivia as the third highest coca producer in the world behind Colombia and Peru.
Today Bolivia is a land-locked country which lost its access to the sea in the War of the Pacific (1879-1883) to Chile. This is a contentious issue that is still fought over politically to this day. Having no coastline has not dissuaded Bolivia from maintaining a navy however. The Bolivian navy patrols Lake Titicaca and some of Bolivia's largest rivers such as the river Beni near Rurrenabaque.
Lake Titicaca (bordering with Peru) is the highest navigable lake in the world at over 3,800m. It is also the largest lake in South America.
The 'Salar de Uyuni' is the largest salt flat in the world. It is estimated to contain about 10,000,000,000,000 tons of salt. Visit it in the rainy season and it doubles up as the largest mirror you will ever see, giving equally dramatic photo opportunities both day and night.
The Salt Flats have recently been recognized as the largest single lithium source in the world.
'Cerro Rico' in Potosi in the south was the most productive silver mine throughout the Spanish conquests in the whole of Latin America. The city was as big as London in its productive era. However the cost on lives of indigenous slaves was greater. It is claimed a bridge of pure silver could have been built all the way to Spain with what was plundered, and another built back made from the bones of those sentenced to die in the process. Locally the mountain is nicknamed the 'mountain that eats men' ruled by an underground god/demon, named el Tio, which they appease to this day with regular offerings of coca, 96% alcohol and on certain days of the year llama blood.
Bolivia's territory equates to just 0.2% of the world's. It contains however 3.5% of the world's tropical forest and is one of the most biodiverse countries on the planet, home to almost 200 independent ecosystems, altitudes ranging from almost sea level to 6,542m, over 2900 vertebrate species, and more than 20,000 species of plants…an estimated 40% of all global biodiversity!! It is also suffers from one of the world's greatest deforestation rates notably in the department of Santa Cruz, which now supports 80% of the country's agricultural output and extensive cattle farming.
The Bolivian national football team has often used its altitude to an advantage by hosting international football matches in La Paz at 3,600m. They smashed Argentina 6-1 in the qualifiers for the 2010 world cup and went on to beat Brazil and Paraguay at home as well (but still failed to qualify!). 'Every goal was a stab to my heart'…then manager Diego Maradona…
Bolivia is one of the best places in the world for mountaineering. It has numerous mountains over 6000m that can be climbed, the highest of which is Nevado Sajama at 6,542m lies close to the border with Chile, southwest of La Paz. Try your luck with Huayna Potosi and look down at the world from 6,088m, a non-technical climb possible within 3 days from La Paz.
The North Yungas Road was once statistically the most dangerous road in the world. Today nicknamed the 'Death Road' hundreds of tourists roll the dice and cycle down it FOR FUN….
Under the wing of current President Evo Morales, Bolivia has been going through a time of change and optimism. Things are happening and like never before Bolivians are believing in their famous saying 'Todo es possible, nada es seguro' 'Everything is possible, nothing is certain'.
In May 2014, La Paz finished the first of several proposed cable car lines, El Teleferico, to combat inner city traffic congestion. In just the month of June over a million tickets were sold. For the short-term visitor the Teleferico gives probably the best views of the entire city…don't forget your camera.
Now you have some fun Bolivia facts to share with friends! Why not come visit these amazing places yourself and experience these amazing facts for yourself?!