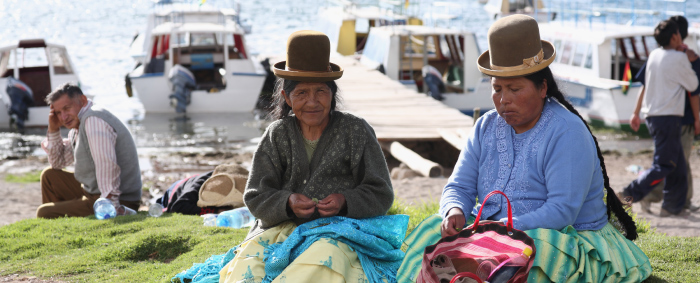 Bolivia is a very diverse country full of different cultures and climates. Each city has its own history and traditions, its own local cuisine, its own local dialect, its own traditional dress, its own myths and legends… Whilst traveling between cities/towns one can witness quite drastic differences within short distances it can sometimes feel that you have crossed countries. To the keener eye however you will also observe those subtle similarities that make each one of them truly 'Bolivian'….
To assist you in the planning of your trip and to give you an idea of what you can expect in each city that Bolivia Hop visits and more, we have designed a Bolivia city by city guide that will help give you a flavour as to what to expect. Each guide also includes specific tips and advice for that city as well as a list of Must Do activities in each place. Whilst we have done our best to describe these amazing places, our words simply do not do these places justice and we are sure you will discover this for yourself once you hop along to these cities and our guide shows you what Bolivia is really about!
Quick Tip:
If traveling to or from Lima Airport, it is strongly recommended to use the luxury
Airport Express Lima
bus to get to or from your hotel. Safer and cheaper than a taxi with no baggage limit as well as free Wi-Fi and USB chargers onboard, it is ideal for travelers.
Click on any of the cities below to see an exclusive Bolivia Hop guide full of tips and advice about your chosen destination:
---
Copacabana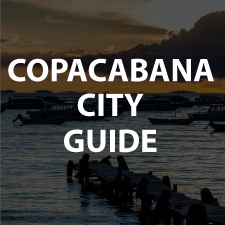 Copacabana is a quaint town nestled on the Bolivian shores of Lake Titicaca, just 4 hours from La Paz. It is probably the closest thing to a beach-side town that land-locked Bolivia will ever get with a lively feel, sandy shore and one hundred and one passenger boats that line its dock. Less than half an hour from the border with Peru and a relative paradise in comparison to Puno, it's lake-side equivalent on the Peruvian side, it has developed as a lively travelers' retreat, the perfect stop on the journey between countries to see… Read More
---
La Paz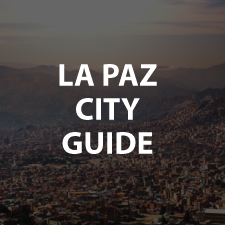 Not simply for its elevation at 3600m, your first sight descending into the city of La Paz is guaranteed to leave you breathless. Built within a vast mountainous bowl, houses creep up the slopes like seats in a huge urban stadium. Overlooked by the looming snow-capped peaks of the mountaineers dream, Illimani, there really is no other city in the world like it. In recent months the government has also completed the long awaited Teleferico, a public cable-car transport system intended to ease inner city traffic congestion. Read More
---
Uyuni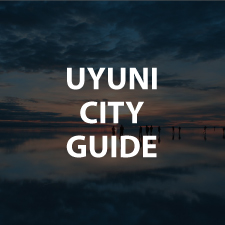 The town Uyuni is 569 km away from La Paz. To get there, you can opt for a plane, a bus, or a train. Bus journey is the cheapest option and will take you around 10 hours to get there, with buses leaving daily from La Paz. Trains run between Oruro and Uyuni four times a week with connecting buses. This option is perfect for those who want to stop in Oruro and explore this fascinating historical town. Alternatively, you can also travel to Uyuni from Sucre and Potosi, beautiful and interesting Bolivian towns worth exploring. Read More
---
Sucre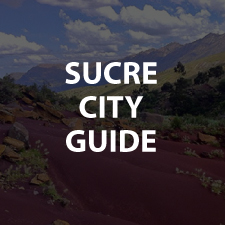 Designated as a World Heritage Site by UNESCO, Sucre is one of the most beautiful towns in Bolivia, and the most popular place for international travellers who decide to settle in this fascinating country. It is the official capital of Bolivia, not too big, not too small, with a tranquil atmosphere and a perfectly warm, yet not too hot climate. Maybe for this reason, Sucre is a popular town for travelling Spanish-learners, many of them who decide to stay for longer than planned originally. Being one of the cheapest and safest cities in South America, Sucre is perfect for… Read More
---
Did you know?
We have offices in Lima, Cusco & La Paz where we will gladly help you out with anything. We also reply to all emails extremely quickly!