Best Hostels in La Paz – 2020 Update: The best hostels in La Paz are distributed in two main areas within La Paz: the historical center and the Sopacachi neighborhood. La Paz is the highest administrative capital in the world and it is the gateway to many of the internationally known Bolivian attractions such as the Uyuni Salt Flats and Death Road. Nevertheless, the city has plenty of attractions which are worth checking out before moving on with your Bolivian adventure. Without further ado, let's dive right into the 10 best hostels in La Paz:
1) WILD ROVER
Location: Calle Comercio 1476, La Paz
This Irish owned hostel is La Paz's sensation. On one hand, its location at the heart of the historical center is just a few meters away from many attractions that you do not want to miss in La Paz. On the other hand, the hostel features spacious facilities and various common areas including bean bag TV room with cable TV, sunny patio, and even a beauty room with hairdryers. Additionally, their super friendly English speaking staff is quite helpful and they certainly know how to put together the best parties in town. Other perks guests can enjoy are free Wi-Fi, 24hr hot showers, check-out at 1pm, free breakfast and on-site laundry service. Without a doubt, Wild Rover offers the best value for your money and is THE place to be in La Paz.

Quick Tip:
The best option for transport in Ecuador is the new
Ecuador Hop
bus service, featuring many unique stops to help you discover the real Ecuador.
2) CRUZ DE LOS ANDES
Location: Calle Aroma 216, La Paz
Cruz de los Andes covers all the basics travelers look for in a hostel; free breakfast, free Wi-Fi and hot showers. Rooms are cleaned daily and, for the usual chilly nights in La Paz, heaters are available for rent. This place is great for the independent travelers who want privacy and wish to stay away from the hustle and bustle of the city. In particular, there are not many opportunities for socializing with other guests except for maybe during breakfast.  Nevertheless, colorful murals bring a cheerful look to the 5 story building. It is quite convenient to get a room on the lower level floors in case you find yourself severely affected by altitude sickness.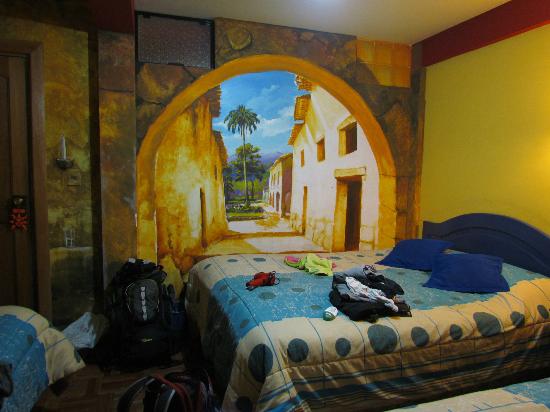 3)
ARTHY'S GUESTHOUSE
Location: Av Montes 693, La Paz

This hostel has a sort of curfew policy to ensure that everybody gets a good night sleep. Doors close at midnight and open again at 6am. The only exception is people who have given a prior notice saying that they would arrive around those hours. The hostel is positioned on one of La Paz's busiest streets and it is close to many stores and markets. Although breakfast is not included in the price of the room, you can pre-pay for breakfast the night before or you can use the spacious communal kitchen to make your own.  Other facilities & amenities include: sunny patio, a couple of computers available to surf the web, book exchange, a collection of board games and movies on DVD.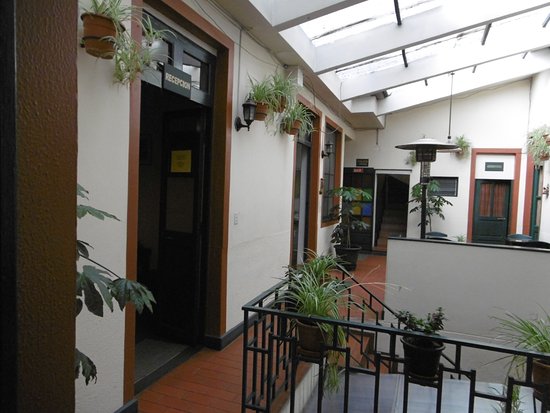 4)
ESTRELLA ANDINA
Location: Calle Illampu 716, La Paz
Estrella Andina is a bit more of a hotel than a hostel. However, if offers affordable and reasonable rates providing guests with a nice and friendly environment. Healthy portions of breakfast are freshly served to get your day started while you enjoy the view over central La Paz. Another interesting feature is the artistic murals that can be seen throughout the building and plentiful supply of coca tea. The staff is quite friendly and helpful, however, the place does not offer a social or party atmosphere. Instead, it is a good option for families and couples.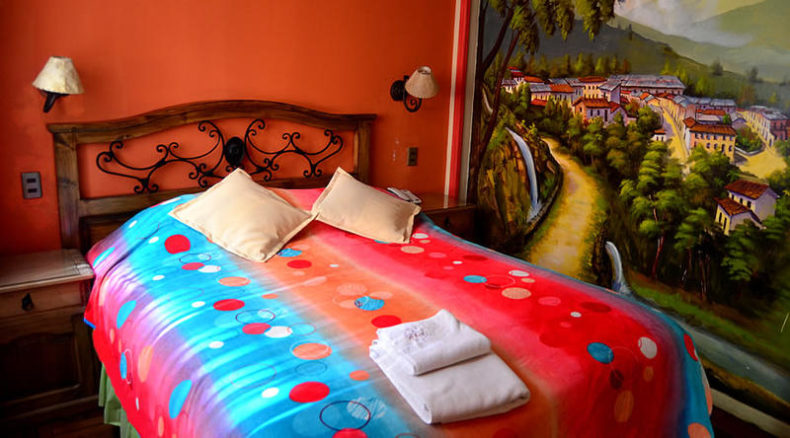 5)
GREENHOUSE
Location: Calle Victor Sanjinez 2866, Sopocachi, La Paz
This relatively new hostel offers elegant facilities and it is located in the trendy Sopocachi neighborhood. The highlight of the building is the very well-equipped kitchen. On top of that, beds are comfortable and warm. The lounge is spacious and it is another great place for socializing besides the kitchen. It is certainly not a party hostel, but the bar offers good drink specials and the owner promotes guest interaction by organizing activities inside and outside the hostel. Other amenities include TV room, board games room and BBQ area. To the surprise of many, most rooms do not have door locks, though.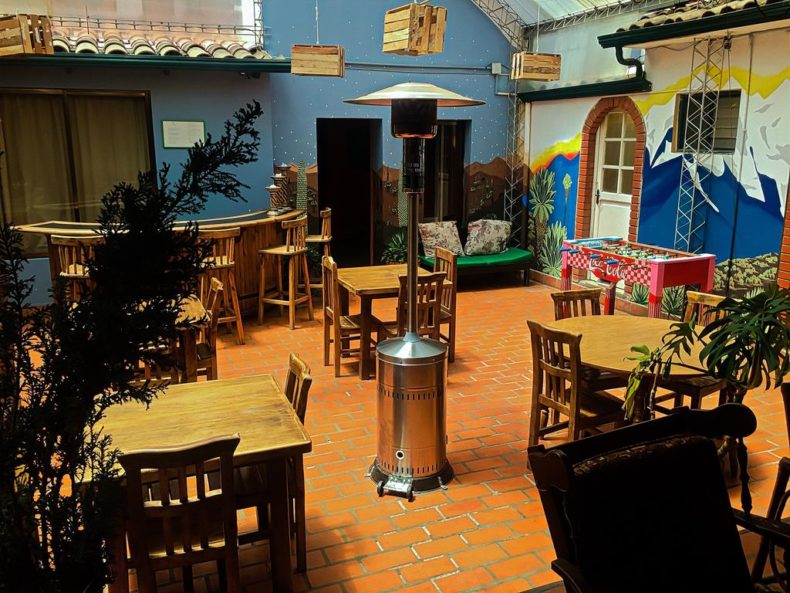 6)
3600 HOSTEL
Location: Ecuador | J.J. Perez 1982, Sopocachi, La Paz
This house-turned-hostel is a place that feels like a home away from home. It is located at exactly 3600 meters above sea level in the bohemian Sopocachi neighborhood. The hostel offers spacious dorms with 3 story bunk beds, clean facilities and a cozy lounge where travelers can exchange travel tips and socialize. It is a quiet place where you can rest and recharge. Additionally, the staff is very attentive and quite knowledgeable about life in La Paz; from getting around the city to culture and traditions. However, the breakfast is not free and the overall costs are a bit above average.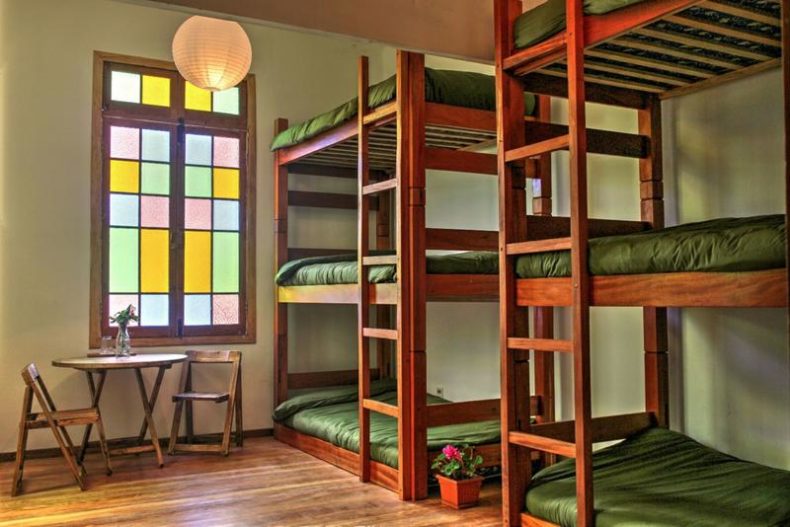 7)
LOKI BACKPACKERS
Location: Las Americas # 120 | Plaza Alonso de Mendoza, La Paz
This branch honors the raging late-night party reputation that the hostel chain has earned throughout the years. The friendly and energetic staff organizes themed parties and other activities to help guests mingle. The hostel is quite big with lots of different room options (e.g. private rooms, shared bathroom dorms, etc.) within the 8-story building. Other facilities and amenities include: a gym, ping pong table, free Wi-Fi, collection of antiques, lockers and TV room. Breakfast is served until 1pm which is reasonable for someone who has partied all night long. Unfortunately, whether you have joined the party or not, the noise can be an issue which you will have to put up with.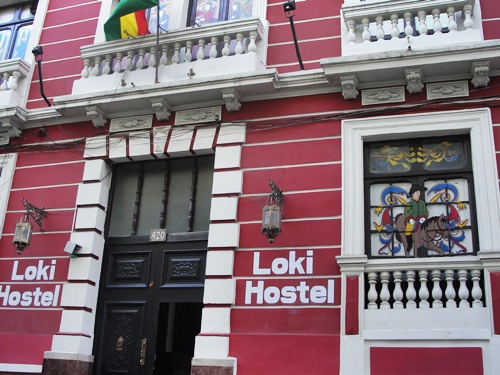 8)
HOSTAL NAIRA
Location: Sagarnaga 161, La Paz, Bolivia
Their nice colonial style building in the center of La Paz has an on-site restaurant and bar which serves some traditional Bolivian food. The rooms are arranged around a central courtyard and they are clean and comfortable. Moreover, the place has 24 hr security, free Wi-Fi and it is meters away from nice cafes and restaurants. It feels more like a hotel than a hostel, but that might just be what you need after returning from a long tour or trip. Thus, it is another good option for families and couples. Service is very staff dependent; some people are helpful while others not so much.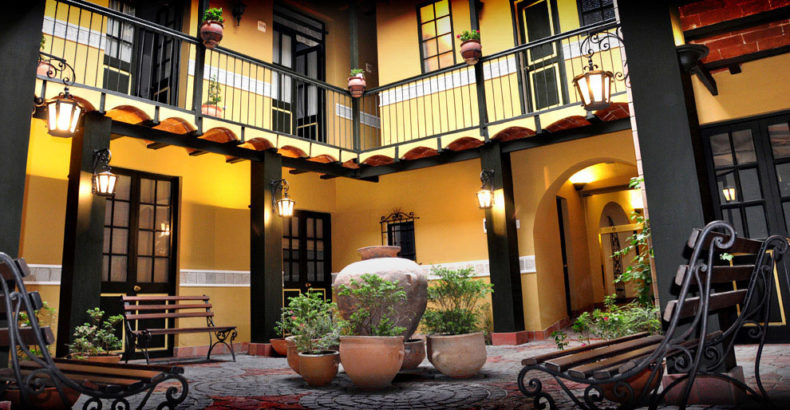 9)
COLIBRI CAMPING ECO LODGE
Location: Calle 4, Jupapina, Mallasa
Although this one is actually outside La Paz, it made it to the list because of the nature, tranquility and community sense that it provides to its guests. The place is located in the middle of a valley which is only 30 min away from La Paz. However, it puts you in full contact with nature and it is a great setting where you can take a break from the hustle and bustle of La Paz. Nevertheless, the campsite offers Wi-Fi, hot showers 24/7, comfortable facilities and numerous common areas. The place is run by a British Bolivian couple who live on the camp site and make sure that all guests feel treated like another family member. Additionally, the couple hosts volunteers and organizes volunteering projects for anyone who is interested in helping the local communities.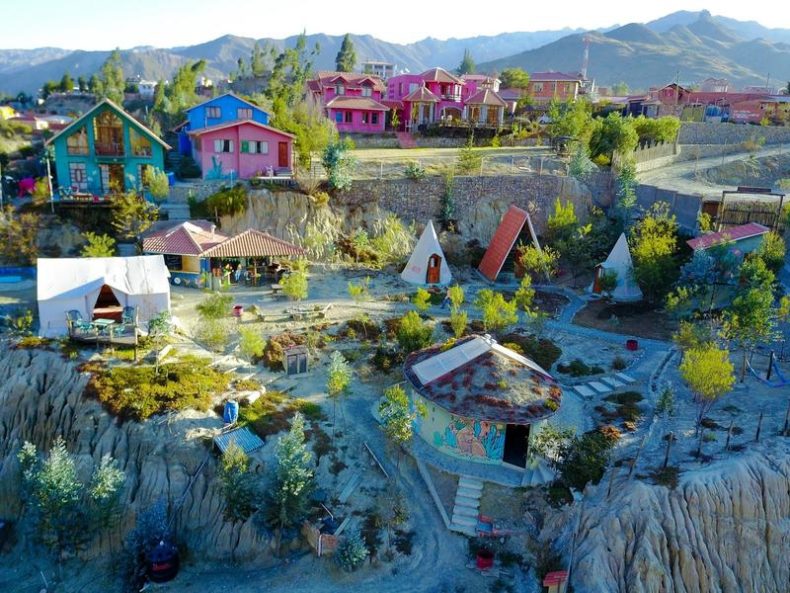 10)
HOSTAL ANANAY
Location: Calle Jaen 710, La Paz
It is conveniently located in La Paz's historical center on Jaen street where you can find many coffee shops, restaurants and lots of beautiful colonial architecture. The hostel features huge decorated rooms with heaters included and it provides luggage storage service and lockers. Additionally, there are many little common areas where you can meet and socialize with other fellow travelers. Wi-Fi is available throughout the building and showers are always piping hot. The English-speaking staff are helpful and they provide free breakfast.
Finally, remember that although Bolivia Hop does not work in collaboration with any hostel in La Paz, we do offer exclusive accommodation discounts in many other cities along the Hop route with any of our passes. Additionally, as part of our flexible policy, we also help our passengers book their accomodation with their guide on-board as they go on with their Bolivia Hop adventure.
Quick Tip:
Experience the thrill of biking the
Bolivia Death Road
, one of the most dangerous roads in the world! Enjoy amazing scenery as you descend from high-altitude mountains to jungle landscapes.