Quick Tip:
If travelling to or from Lima Airport, it is strongly recommended to use the luxury
Airport Express Lima
bus to get to or from your hotel. Safer and cheaper than a taxi with no baggage limit as well as free Wi-Fi and USB chargers onboard, it is ideal for travellers.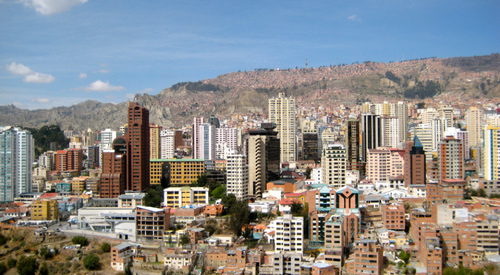 Sitting two miles above sea level in the Andes, the city of La Paz is the highest capital city in the world. It sits in a bowl of cliffs and peaks, with several prominent hills rising in the middle of the city. This gives the city a wealth of amazing views and lookout points known as "Miradores" in Spanish. Here is a La Paz Guide with the four best miradores there, and how to reach them.
Killi Killi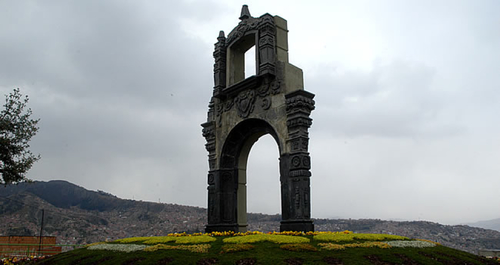 Mirador Killi Killi is well known in La Paz as one of the best viewpoints in the city, and is a common rendezvous spot for locals looking to relax after a long day of work or a romantic spot to spend time with their sweetheart. It offers amazing views of the city at any time of day, and even at night the panorama of city lights is a breathtaking sight.
The hill that heads up to Killi Killi is quite steep, and at the already high altitude of La Paz, the climb can be quite challenging. Fortunately for less athletic, acclimatized and more tired travellers, there is both a bus that drops off right by the stairs, and taxi drivers know the location well.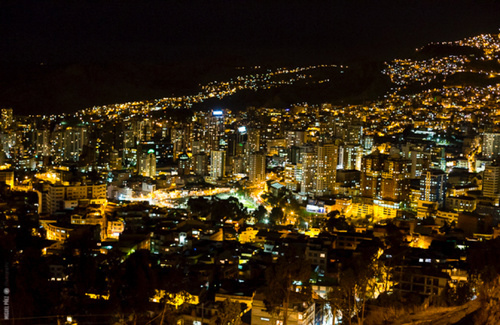 For information on booking a tour, comparing operators and reviewing prices we recommend to use
FindLocalTrips.com
a comparison website for tours and activities across South America.
Killi Killi was once used by the indigenous people of Bolivia to keep tabs on the Spanish settlement of La Paz. When indigenous leader Tupac Katari staged an uprising against the Spanish and laid siege to La Paz, he used Killi Killi as his headquarters and base of operations. The hill was nearly made into a garbage dump, but the Mirador was erected in 2007 to save this amazing viewpoint from a very sad fate.
Many of La Paz's most famous landmarks are visible from the Mirador, such as Hernando Siles Olympic Stadium and the Basilica of our Lady of Peace, La Paz's most important cathedral. Killi Killi can be reached by bus, taxi, or, if you have the stamina to walk to the top, you can reach it from Avenida Sucre by taking Avenida La Bandera, which will lead you right up to the stairs to the top.
Quick Tip:
The best option for transport in Ecuador is the new
Ecuador Hop
bus service, featuring many unique stops to help you discover the real Ecuador.
Laikakota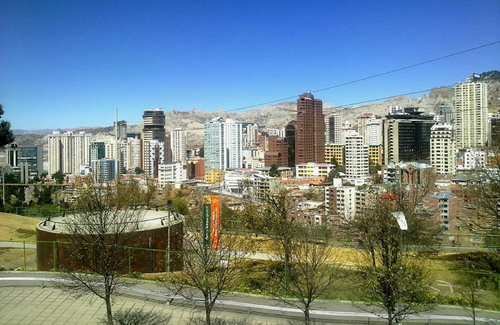 Mirador Laikakota is not as high as its sister Killi Killi, but it still gives great views, and is accessible by cable car directly from downtown La Paz, or a long series of boardwalks that take a more leisurely route. It also has a large park surrounding it with a big playground, perfect for families with children, and a children's museum as well as a giant chessboard. There is an entrance fee, but it is only Bs 3.50 (0.50 USD), so very well worth a trip.
Quick Tip:
Experience the thrill of biking the
Bolivia Death Road
, one of the most dangerous roads in the world! Enjoy amazing scenery as you descend from high-altitude mountains to jungle landscapes.
Monticulo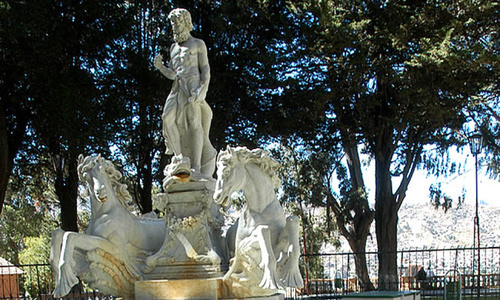 Mirador Monticulo is a little more off the beaten path, in the quiet, bohemian suburb of Sopocachi, and has a well-earned reputation as one of the most romantic spots in La Paz. Many paceño poets and writers have came here to write and gain inspiration. It is full of sculptures, memorials, gardens, and even a tiny church. It can be reached by taking the Mi Teleferico Yellow Line to Sopocachi station, then walking a few blocks.
Muela del Diablo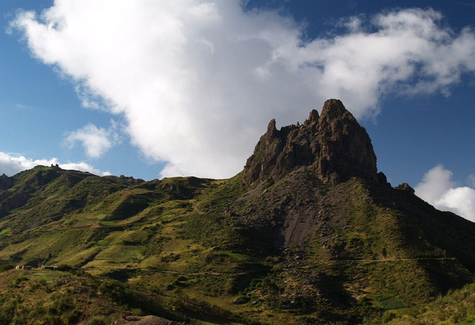 It's a ways out of town, and will take quite a bit of hiking to get to the top, but the most complete view of La Paz is from Muela del Diablo, "The Devil's Molar". Getting here requires a taxi or bus ride out to the neighbourhood of Cota Cota or Masalla in Zona Sur, then taking a 10 km or so hike. It is highly recommended you take a few days to get used to the high altitude before taking this jaunt.
Guided tours and other activities in and around La Paz are best booked through our partner, FindLocalTrips.com. Find Local Trips is a service that connects travellers with local small businesses that offer tours, hikes, cultural activities and other events. All activities booked with Find Local Trips are screened for quality, safety, and business ethics. With Find Local Trips, your money goes directly into the local economy rather than funding exploitive foreign tourism companies.
The best way to get to La Paz from Peru, or to Peru from La Paz, is through Bolivia Hop and Peru Hop's hop on, hop off bus services. With endpoints at La Paz, Cusco, and Lima, and stops in Copacabana, Puno, Arequipa, Nazca, Huacachina and Paracas, Peru and Bolivia hop are the best way to explore southern Peru and northern Bolivia. At any stop you can get off, stay as long as you please, and hop on the next bus that is convenient for you following your route to your final destination, all on the same ticket. We are the most enjoyable, flexible and safe way to travel the region, and offer discounts on multiple hotels, hostels and activities along our routes.
To book a tour in Bolivia we recommend you use
FindLocalTrips.com
a search and comparison website for tours across all of South America.