Hidden just around the corner of the best and most popular Alpaca market, you can find "El Mercado de Las Brujas de La Paz" or "The La Paz Witches Market". When I say hidden, I actually mean it's impossible to miss. Whether you're into natural medicine and hocus pocus or you're only a novice, this peculiar market will astonish and amaze you.
Did you know? Bolivia Hop was setup by 2 Irish guys in 2014 and was voted the #1 way to travel around Bolivia in 2023! Click here for more info.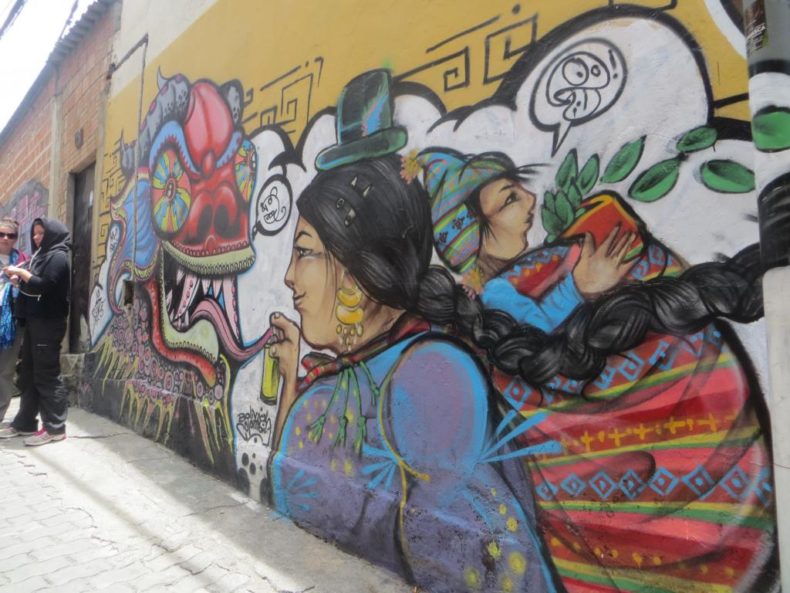 Llama foetuses
Are you suffering from altitude sickness? Maybe you want to curse someone (they probably deserve it) or maybe you're looking for something that will liven up your love life? Look no further. The market has all kinds of potions and spells that can help you with any problem you might have. Of course most objects and rituals are meant to bring luck, love or solve fertility and money problems.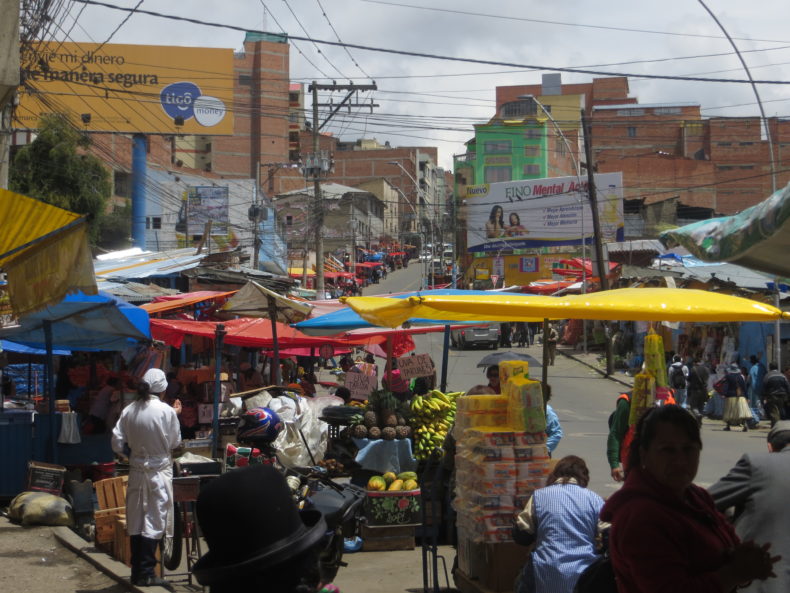 You can buy snakes, naked statues of couples, dried frogs and turtles, aphrodisiacs, owl feathers, armadillos and oddly-shaped black candles. Probably the most haunting object you will encounter (there is no way around it) is dried llama foetus.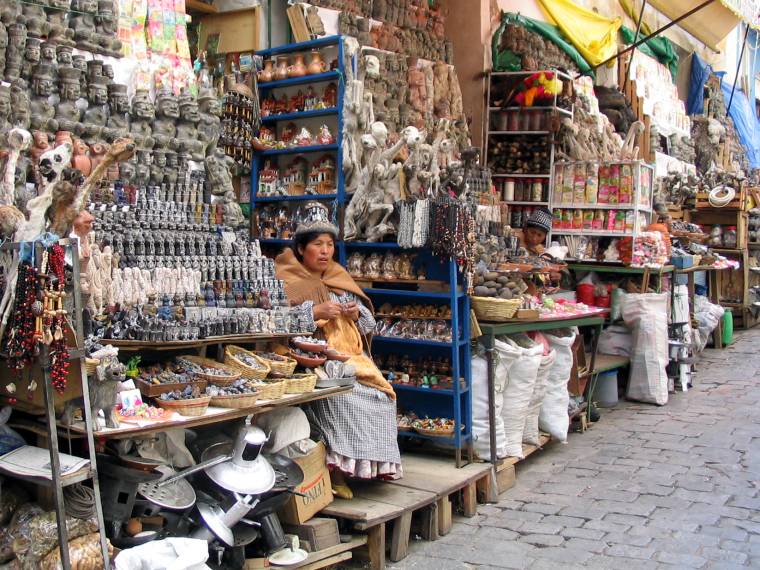 Whenever Bolivians are constructing a new building or house, a llama foetus is buried under the foundations as a gift to Pachamama (mother earth). This sacrifice, called cha'lla, is buried for protection, good luck and prosperity for both the residents and the builders. If you are worried about animal cruelty, you can relax. The baby foetuses are only used if born dead or after a miscarriage.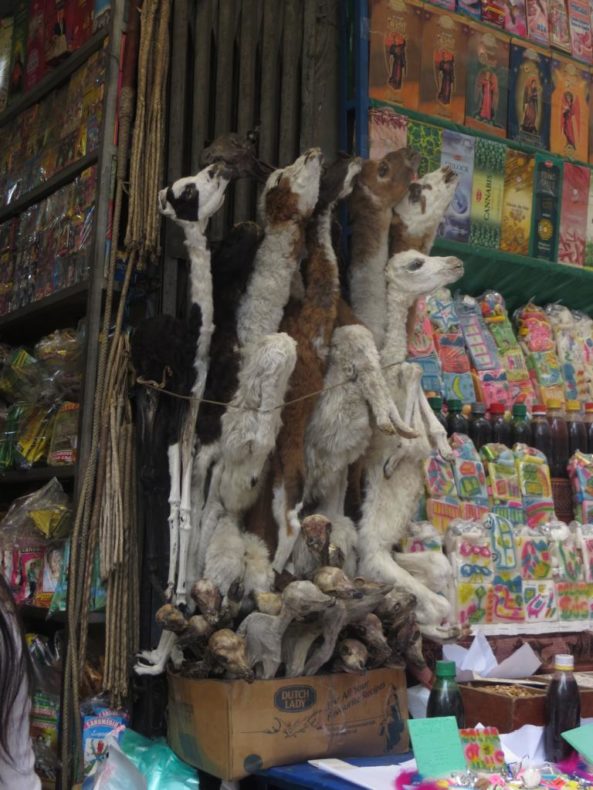 If this still makes you uneasy, an alternative would be to buy one of the spell boxes that come in different sizes and colors. They contain pre-made spells in them that do not require any ghastly objects or rituals.
Of course you can also find classic objects like amulets that have different images that symbolize different things. Besides the sun, the three animal patrons of Incan mythology are the most popular. The puma stands for power, the snake for wisdom and cunning, and the condor for travel and change.
A great way to travel to and from La Paz while seeing all the hidden gems is with Bolivia Hop's hop-on, hop-off system where you're in full control! Check out how it works here.
Spiritual guidance
The Yatiri or witch doctors are connected to the supernatural and can tell you your fortune. You can recognize the Yatiri by their distinctive hats and usually, they are carrying a coca pouch. They roam the market for clients but also wait by churches offering pagan ceremonies. If you are interested in spiritual guidance or getting a cure for an illness, tread lightly… I cannot tell you for sure their magic is real, but they might be on to something.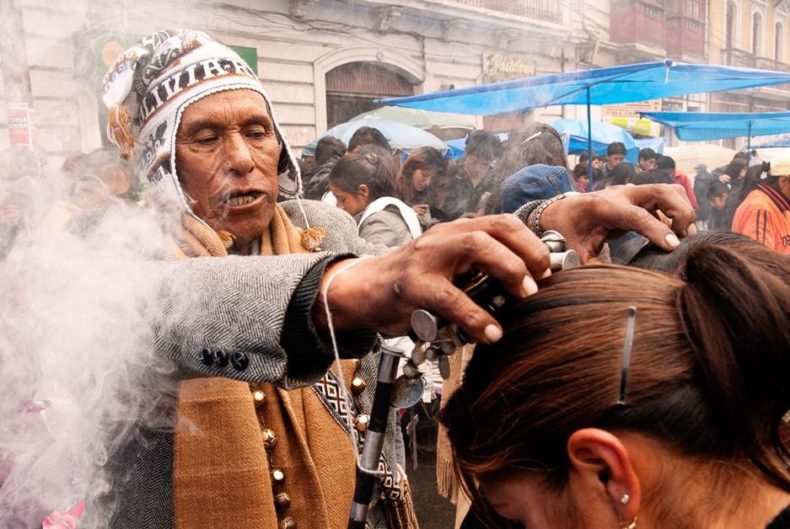 Location
A visit to the La Paz Witches Market is easily combined with your souvenir shopping and general sightseeing of the city. The market is located in the touristic center of La Paz on Jimenez and Linares Street, just one block from San Francisco church.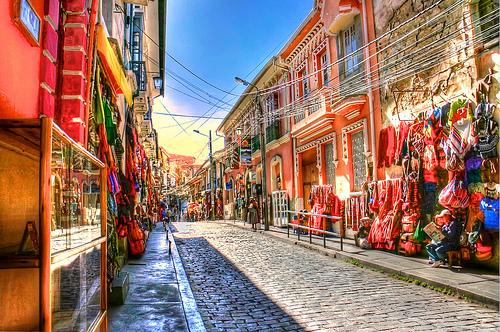 If you are interested in seeing more witchcraft and you have more time to spare, take the funicular to one of the hills surrounding La Paz or ask around at the witches market. You don't have to go far to see witch doctors or little fires burning. Don't go too far into this area and stay around the funicular for your own safety.