Bolivia is an absolutely beautiful and exciting country with everything that one adventurer needs: the Andes and its mountains, the Amazonian jungle, beautiful villages where people still keep ancient traditions alive, and unique cities that will make you fall in love with the country. Here are some of the top tips when traveling Bolivia to make the most of your trip!
The best way to enjoy Bolivia and Peru without rushing is to take a hop-on, hop-off service where you can stay in each destination for however long you want. Check out the How It Works page to learn why Bolivia Hop is one of the best ways to discover Bolivia and Peru.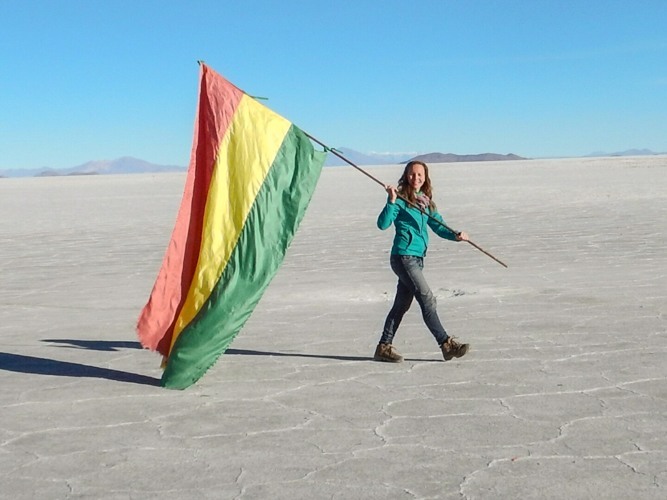 1. Try not to rush your trip (if possible)
With the number of destinations and activities that Bolivia offers, it can be quite overwhelming for those coming for the first time. You'll have the urge to rush to get to as many places as you can, but we strongly recommend to take it slow. Now don't get us wrong, it's nearly impossible to see every amazing thing that this country has to offer in one short trip (even an entire lifetime is not enough), but the best idea is to spend a good amount of time in each destination if possible and truly get to know it before moving on to the next.
But don't worry if you're on a rush! There are ways to pack the MUST-DO activities like Salar de Uyuni, Death Road, Lake Titicaca, etc into a short itinerary to make the most of your time here. One great way to do this is with one of the many Day Trips from La Paz where only a short amount of time is needed.
2. Weather and altitude
Climate in Bolivia varies according to where you are, so pack for all types of weather conditions. Bring very warm clothes or get yourself the famous alpaca jumper. We recommend to not to underestimate the altitude, especially when first arriving to La Paz and during some tours, mainly the Uyuni salt flats. Do not forget the UV protection cream.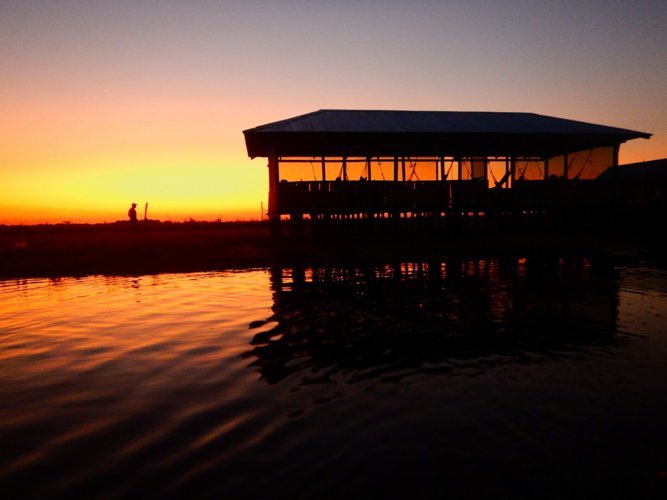 3. Transportation in Bolivia
You may be surprised but the transportation in Bolivia is actually very organized and reliable. The airlines take you to all bigger cities and towns in the country or you can take buses to appreciate the incredible Bolivian landscape. The quality of buses vary but because they are very cheap, you can always opt for the most comfortable option. If you are travelling to or from Peru, we recommend our Bolivia Hop bus that makes several stops on the way so you can make the most of the beautiful Lake Titicaca, for example. Bolivia Hop also takes you across the border with Peru for a hassle-free journey.
4. La Paz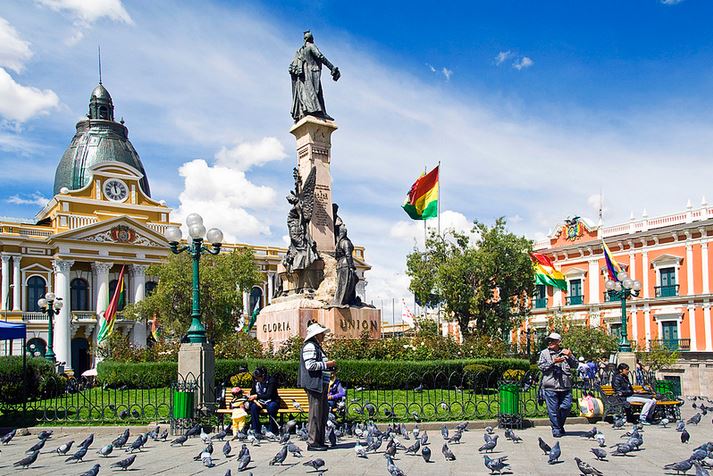 La Paz lies in the Andean mountains on the plateau of Altiplano. At more than 3,500m above sea level, it is the highest administrative capital in the world. With an iconic view of El Illimani mountain constantly at sight and a unique atmosphere of traditional Aymara culture always present, La Paz truly is incomparable to any other place you ever visit. From unique objects such as the llama fetuses sold at the famous Witches´ Market or the giant spires of the Moon Valley, to the stunning views available from the cable car run by the network Teleferico, this city breathes with a kind of spirit like no other.
5. Salar de Uyuni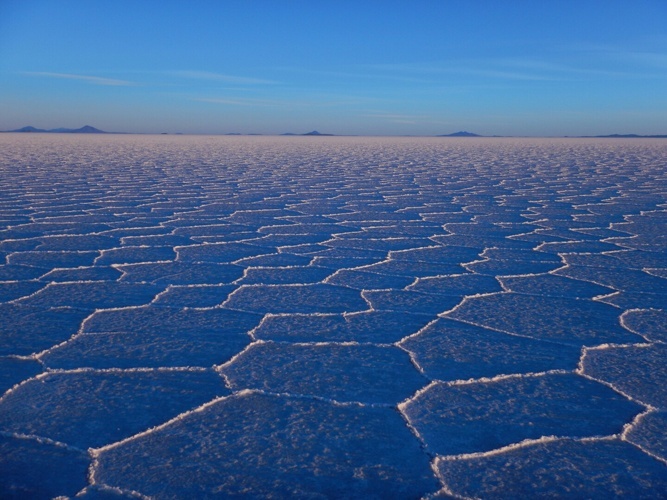 Salar de Uyuni is the highlight for any traveller backpacking through Bolivia. Being the world´s highest and largest salt flat, it is one of the most beautiful places in the world with a dreamy and surreal atmosphere. There is also plenty to see around the flats, for example Laguna Colorada, Dalí desert or Isla Incahuasi.
6. Death Road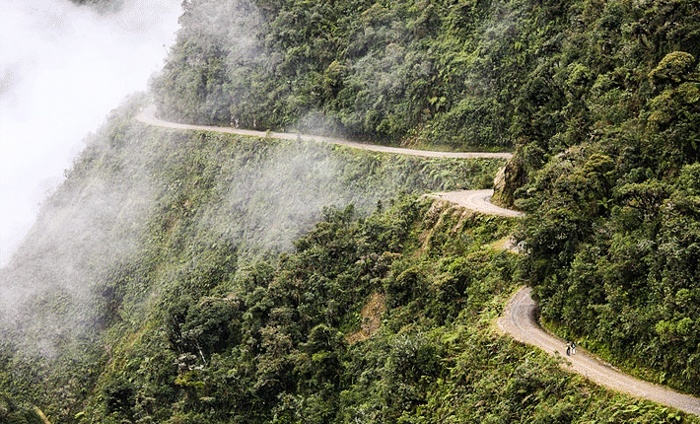 One of the most popular activities for travellers in Bolivia. Yungas Road was declared the world's most dangerous road in 1995 because of the high number of drivers dying due to the weather conditions and single track roads. Since then, the road has been dramatically modernized and improved over the scope of twenty years, becoming a famous spot for adrenaline-seeking travellers. Today there are plentiful tour companies offering a guidance for both beginners and experienced mountain bikers. You can stop in Coroico, lovely resort town with a subtropical climate.
7. Safety and budget
Apart from general safety measures and common sense that you would follow anywhere in the world, Bolivia is a great place to backpack, solo or in a group. Occasionally the protests and blockades disrupt the transportation for a while but this rarely affects tourists. People in Bolivia are friendly and helpful, and very proud of their culture and traditions. Bolivia is also one of the cheapest countries in South America, perfect for those backpackers who need to watch their spendings. There are plenty of hostels and hotels across the country for all styles and budgets, and street food that is delicious and costs almost nothing.
8. Bolivian Amazon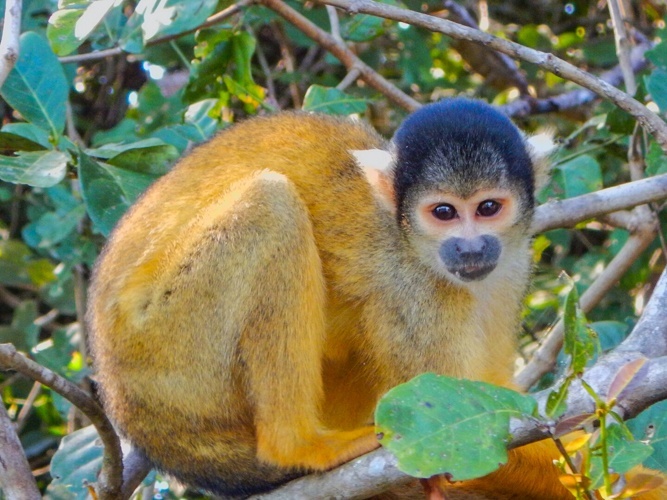 An ultimate adventure spot for all backpackers. Fly or take a flight to Rurrenabaque, and then follow to Pampas and Madidi National Park, the most popular stops in the Bolivian Amazon. Make sure to bring something to keep all the scary spiders and other unwanted creatures away.