In this week's blog, we analyse tours of Peru, and whether or not they are worth it. Many people take tours of Peru but in fact there are also a lot of tourists who don´t want to take tours of Peru and prefer to see Peru of their own accord. Here we look at the benefits and downsides of taking a tour of Peru.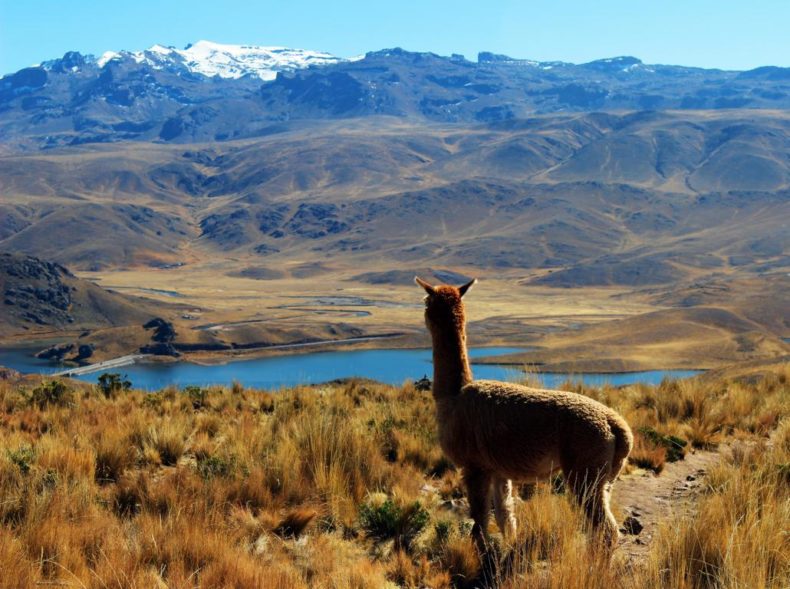 Quick Tip:
If travelling to or from Lima Airport, it is strongly recommended to use the luxury
Airport Express Lima
bus to get to or from your hotel. Safer and cheaper than a taxi with no baggage limit as well as free Wi-Fi and USB chargers onboard, it is ideal for travellers.
BENEFITS:
Safer – Tours of Peru really appeal to those worried about their safety while travelling in Peru. On a tour, you don't need to take taxis, get picked up at your hotel or hostel, and always have the comfort of knowing a guide is there with you helping you with everything you need along the way, even if you don´t speak Spanish! Travelling independently can be a little unsafe sometimes as many tourists are seen as targets when they travel on public buses or in local taxis…these people know tourists carry credit cards, laptops, cameras and more.
See More – On public buses, you will not be able to stop between stops. You will see some amazing scenery from your window but unfortunately that will be that. On a tour of Peru, because of the tour bus will have a touristic license, you will be able to stop at small towns and villages along the way, and not have to take photos from your window as these tour buses can stop in order for you to take photos!
Meet new friends – On tours of Peru, you will be able to meet other tourists from all over the world, and often you may find yourself travelling with these people for the rest of your trip to Bolivia or Ecuador for example. Tourists have a lot in common, we all love to discover new places and have an adventure, so it is quite easy to meet new friends while travelling as part of a tour.
Learn about the culture – On a tour, you will have a local tour guide or tour conductor. He or she will more than likely be from Peru and will teach you all about Peruvian culture, tradition and history. This is something you simply cannot get when travelling by public bus in Peru.
For information on booking a tour, comparing operators and reviewing prices we recommend to use
FindLocalTrips.com
a comparison website for tours and activities across South America.
DOWNSIDES:
Fixed Schedules – The main downside of tours of Peru involves their fixed schedules. Normally you will have a very strict itinerary that will involve exact times to eat, drink and go on various activities, and that leave you any freedom at all. For example, what if you arrive to Paracas and love the place, yet your tour only allows you 2 hours in the town…you have no choice but to leave with the tour group and who knows if you will ever be back to Paracas again!
High Cost – A simple google search for tours of Peru will show you how expensive they can be, with tours starting at $1,000 for 1 week up to $10,000, depending on what type of luxuries you want. Travelling by public bus in Peru will prove to be a lot cheaper, and many tour operators in Peru add large margins to their prices meaning it often makes financial sense not to take a tour of Peru.
Travel with people you don't like – As much as meeting new friends is a possibility, it is also possible to get stuck with other tourists that you dislike or simply annoy you. You are now with these people for the next few weeks and they can often spoil your trip, complaining about every single thing or maybe simply being rude and obnoxious. If you travel by public bus in Peru, you have the freedom to ditch any unwanted new friends you have made along the way!
Quick Tip:
Experience the thrill of biking the
Bolivia Death Road
, one of the most dangerous roads in the world! Enjoy amazing scenery as you descend from high-altitude mountains to jungle landscapes.
CONCLUSION:
Here at Peru Hop, we see benefits to both tours of Peru and travelling by public bus in Peru. That is why we created a bus transport system that offers all of the benefits of a tour of Peru with all of the benefits of travelling by public bus in Peru. If you would like more information a good place to start would be to view our passes.
To book a tour in Bolivia we recommend you use
FindLocalTrips.com
a search and comparison website for tours across all of South America.