Volunteering abroad can be a life changing experience that offers an immersion into a country's culture that you would never get as a tourist passing through. It is great helping people and sharing in their lifestyle but volunteering can also really change and expand your opinions and world view in unexpected ways. Bolivia offers volunteering in lots of different areas such as teaching, medicine and animal protection.
Quick Tip:
If travelling to or from Lima Airport, it is strongly recommended to use the luxury
Airport Express Lima
bus to get to or from your hotel. Safer and cheaper than a taxi with no baggage limit as well as free Wi-Fi and USB chargers onboard, it is ideal for travellers.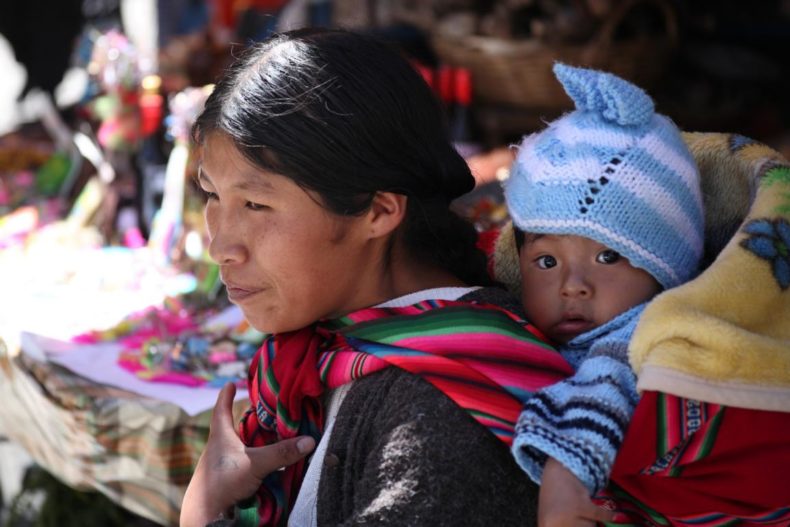 OPPORTUNITIES
There are plenty of volunteering opportunities in Bolivia. Bolivia offers volunteering programmes for students, young people and professionals.  There are a lot of options in the area of medicine as well as teaching both English and French at local schools.
– Teaching English and French
Language teaching is one of the most popular placements for volunteering in Bolivia. This is a great option for young people as you do not need any requirements except for being a native speaker.
– Medicine, nursing, physical therapy and dental work
For professionals or students in the field of medicine this is a great way to volunteer in Bolivia. There are so many options to volunteer in different fields of medicine, like general medicine, nursing, dentistry and physical therapy.
– Child care through animals
Bolivia has several options to help special needs kids or abused kids through animal therapy. Contact with animals, like dogs and horses, can stimulate young children with disabilities and bring comfort. These programmes offer a great opportunity for people with some experience with child or animal care.
There are an endless array of other possibilities if you look in the right places: wildlife conservation, sustainable development, animal refuges, social work for street children, Women´s rights, etc.
KNOW YOUR SKILLS AND ABILITIES
Before you take a look at where you would like to volunteer, it is important that you evaluate your skills and abilities to know what type of volunteering suits your skills best. Volunteers can do more harm than good if people are not placed in the right program.
For information on booking a tour, comparing operators and reviewing prices we recommend to use
FindLocalTrips.com
a comparison website for tours and activities across South America.
CHOOSE AN ORGANIZATION 
Research the organizations you would like to volunteer at. Have a look at their goals and objectives so you can understand what they are trying to achieve with the work that they're doing. Make sure to choose a project that you are passionate about, that matches your skills and that can motivate you for the duration of your program.
Some tips for where to start looking: 
– http://www.volunteersouthamerica.net/
– https://www.gooverseas.com/
– http://www.truetravellers.org/free-volunteer-programs-in-south-america/
CONTACT AN ORGANIZATION 
The next very important step is to contact one of the organizations that has caught your interest. Discuss your skills and expectations with them and what you can offer them. Try and ask them as much information as possible before you leave as they could possibly give you some tips on how to prepare for the trip, their expectations of you and some practical information you need to know.
GET TO KNOW THE COUNTRY 
It is easy to feel overwhelmed when you first get to Bolivia so make sure to do as much research as possible about the country and the area you are volunteering in. Most things you can find on the internet but your volunteering organization is also a valuable source of information. Research how to get around, how to deal with buses and taxis, how to pack for the extreme temperatures, how to stay safe, etc.
Look up what other places you would like to visit in Bolivia so you can make the most of your trip. Plan enough time to visit Bolivia's best spots: the Uyuni Salt Flats, Death road, Lake Titicaca and the Pampas to name just a few. If you have a little extra time, you can also venture into Peru and visit Machu Picchu.
Finally, learning a mouthful of Spanish, especially in Bolivia, will make it so much easier to communicate and make sense of everything once you are there.
Quick Tip:
Experience the thrill of biking the
Bolivia Death Road
, one of the most dangerous roads in the world! Enjoy amazing scenery as you descend from high-altitude mountains to jungle landscapes.
SAFETY WHEN VOLUNTEERING 
When volunteering in Bolivia it is very important to be cautious and to make sure that you follow the instructions and rules of the organization. Countries like Bolivia can sometimes take offense to volunteers that are coming into their country so it is best to make sure that you do not provoke any conflicts. You are best off staying close to the area you are working and staying at, don't go wandering around without other volunteers.  It is very important to understand that it will take some time to adjust to the culture and the differences. It can make for a great experience but your safety is priority number one.
Bolivia is unlike any other country and offers truly unique volunteering possibilities in many different areas. Picking the right spot is key to getting the best out of your trip. It is amazing to discover Bolivian culture through volunteering and getting to know the people and their rich heritage. Above all, it is a chance to open your mind and your eyes to the world.
To book a tour in Bolivia we recommend you use
FindLocalTrips.com
a search and comparison website for tours across all of South America.