We would like to thank our guestblogger Stefan Schindler for sharing this blog with us.
At the end of last year, I was travelling with Peru Hop from Lima to Cusco to La Paz. I arrived to La Paz in the beginning of December without any plans really.
I only knew that I wanted to see more of Bolivia than La Paz. Yes, it's the biggest city in the country and it has breath-taking views, but it is also loud and chaotic.
I quickly decided to visit Uyuni and the jungle but then I read an article about Potosí that caught my attention. So I changed my plans and took a night bus from La Paz (approx. 10 hours). The next morning I arrived to one of the highest cities in the world, located at a breath-taking 4000m above sea level.
Quick Tip:
If travelling to or from Lima Airport, it is strongly recommended to use the luxury
Airport Express Lima
bus to get to or from your hotel. Safer and cheaper than a taxi with no baggage limit as well as free Wi-Fi and USB chargers onboard, it is ideal for travellers.
Potosí City
On my way to the hostel I was very surprised about the city itself. It has more or less two parts; a quite beautiful old town which is "up the hill", and the new part which is "down the hill".
There are lots of small markets all over the city. Because I was used to the altitude, from my time in La Paz and Cusco, I immediately did a sightseeing walk but if you come from a lower region, you might have some problems with the altitude in Potosí, so take your time and and allow yourself time to acclimatise: "drink a lot, slow down and chew coca leaves".
The old city which is mostly a few blocks around the Plaza de 10 Novièmbre has a lot of beautiful colonial houses and some nice churches like the Cathedral of Potosí or the Church of San Agustin.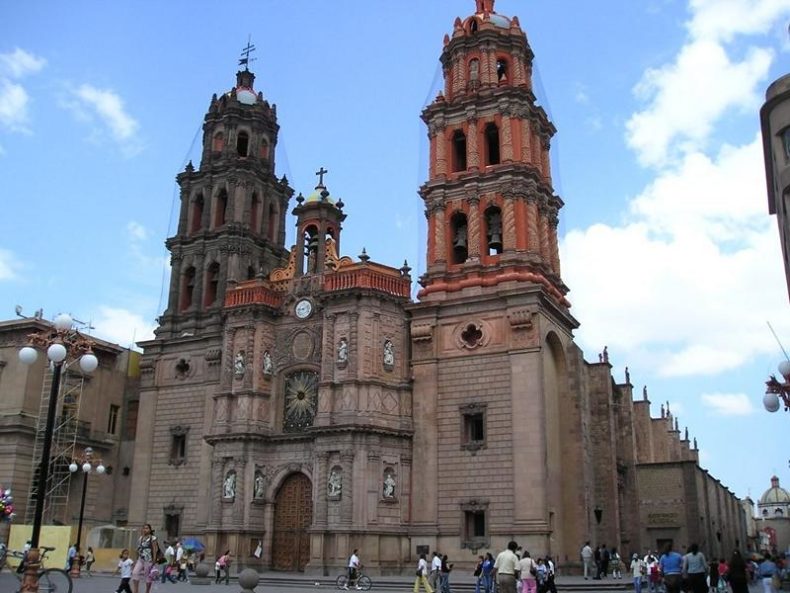 Don't expect them to be as big as in Cusco for example but they are definitely worth a visit. It is also a good option just to walk around the city and explore it without a plan. As long as you stay in the central part it is easy to navigate and i my experience quite safe.
I would definitely recommend exploring all the streets around the central market. There you can find nearly every type of shop you could imagine. For me, visiting the markets is always a fixed part to exploring a city. Here in Potosí they are different from La Paz for example. I did not see a lot of tourists there so you have a nice local experience.
If you'd like you can eat cheap meals or buy DVDs or pick up some warm clothes (which will come in particularly useful if you are planning to continue to Uyuni (like I did), it is a good option to buy them here for a lot more reasonable price thant the inflated tourist prices you will encounter in Uyuni.
Quick Tip:
Experience the thrill of biking the
Bolivia Death Road
, one of the most dangerous roads in the world! Enjoy amazing scenery as you descend from high-altitude mountains to jungle landscapes.
Christmas Time Potosí
A very special extra before Christmas was the, most likely, highest "Christmas market" in the world. Of course it's not comparable to the huge European Christmas markets of Berin but it was a nice intimate market with lots of Christmas lights.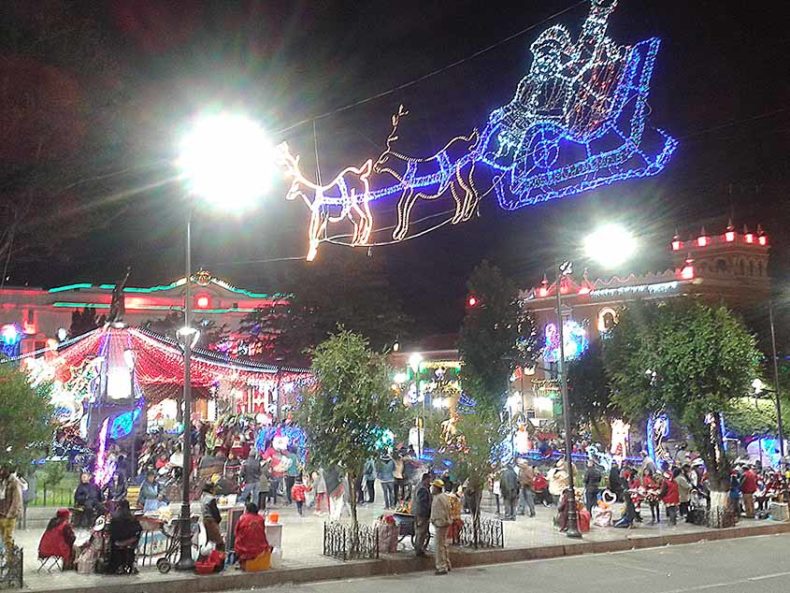 If you miss home and the Christmas feeling, go there in the evening. With the low temperatures it actually feels like a northern hemisphere Christmas, a rarity in South America given December here falls in summer season. It was located around the Plaza de 10 Novièmbre and some also in the Calle Sucre and there were a lot of locals enjoying the sweets or buying some small presents from the street sellers.
For me it was very unexpected and therefore so beautiful. You can also do some hiking around the city or visit the hot springs which are quite near and relax there for some time. There really are plenty of things to do in and around Potosí if you decide to spend some time there.
Cerro  Rico
Besides all the nice things in Potosí, there is a big shadow cast over the city. The "Cerro Rico", which literally means rich mountain. It contains a lot of silver and other ores, Potosí has based it`s whole economy here on the mining that was commercialised by the Spanish as far back as the 1600s.
For information on booking a tour, comparing operators and reviewing prices we recommend to use
FindLocalTrips.com
a comparison website for tours and activities across South America.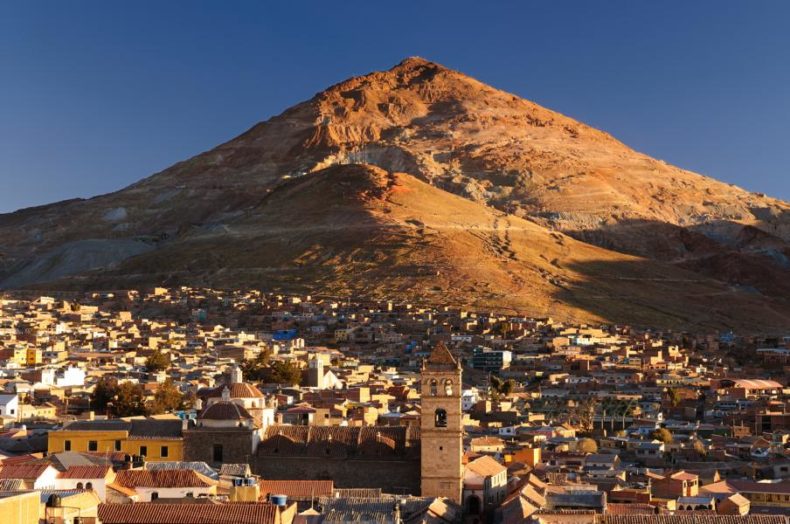 The mountain is a blessing and a curse at the same time. The mine is one of the biggest silver mines in the world and has brought wealth in the city's past (rumours say the dollar sign originated from Potosí). But the mine has also brought economic turbulence as the minerals became exhausted.
Today the mountain is still being mined on a very small scale but also visitors and organised tours are allowed to enter. This might strike you as a very touristic experience and a form of poverty tourism, and in a way you are right. I thought the same but visiting the mines made me think differently very quickly.
Preparing for our tour
I can strongly recommend a visit to the mines. Lots of travel agencies and hostels offer a tour for different prices. I paid approx 20usd for a guided tour. Check out some options here.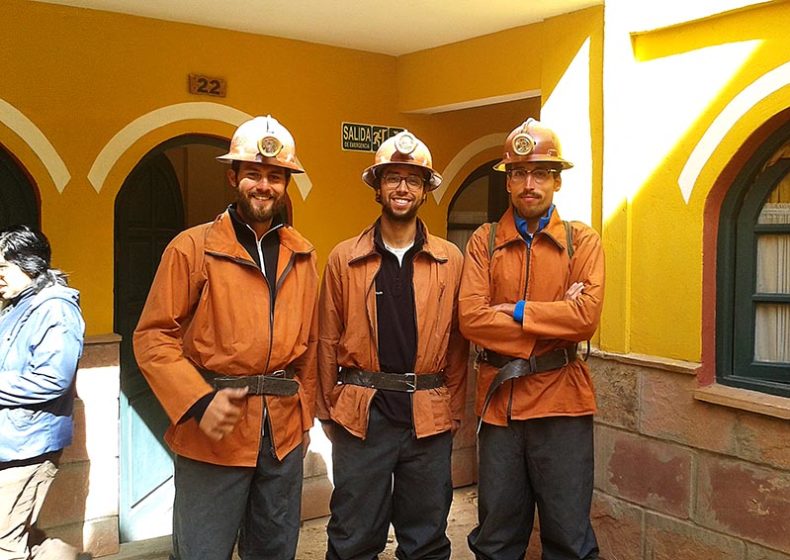 The tour started at our hostel where we got our clothes on and dressed up. After this we went to a small shop where all visitors are encouraged to buy some presents for the workers in the mines. We were able to buy genuine sticks of dynamite (!!!!) and other explosives at this small street shop.
The pacifists among us bought some juice, coca leaves or pure alcohol. Because the presents are more or less obligatory, bring some extra money for this.
With the explosives or pure alcohol in our hands and a strange feeling in our stomachs we went to the mines. Exiting several meters above the city you have a quite nice view.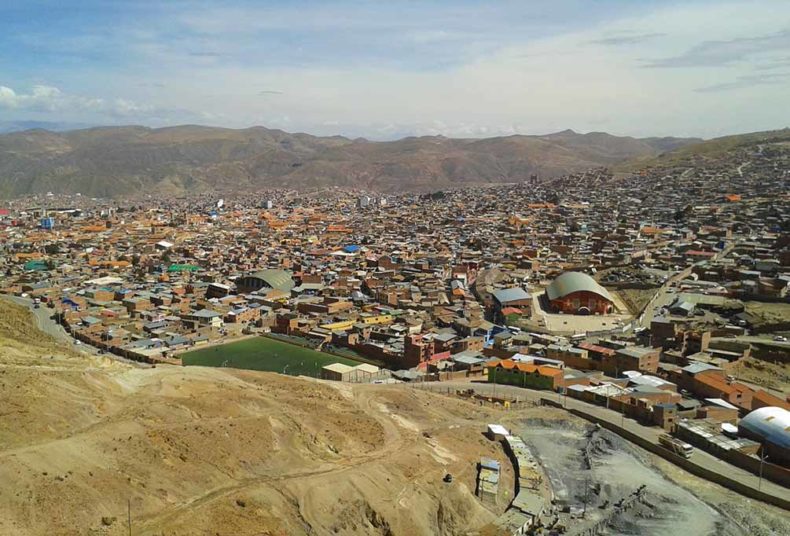 But the view is the only beautiful thing there. We were immediately walking around in mud and puddles of colourful water and we saw some workers emptying a wagon with their hands instead of using tools.
Into the mines
Before entering the mines we had to 'request' a safe visit from the Saint of the mountain using the alcohol and coca leaves we bought. After a few minutes into the mine, we knew why this was necessary.
The tunnels in the mountain looked incredibly simple and unsafe. The broken struts and beams were the proof of that. There was no electricity and no ventilation but a lot of dust, asbestos fibers and water drops containing toxic heavy metals.
Nevertheless, the workers didn't wear any protection besides their helmets. It gave me a tight feeling in the chest going and crawling around in the tunnels with the knowledge that the average life span of the workers after starting their work there is only 15 years. Because of the toxic dust in the mines most of them get serious problems with their lungs.
We saw the workers at their real work and how hard it is for them to work under these circumstances and also how dangerous it is. But of course we also did some real tourist stuff like setting off a dynamite explosion, which was just for us.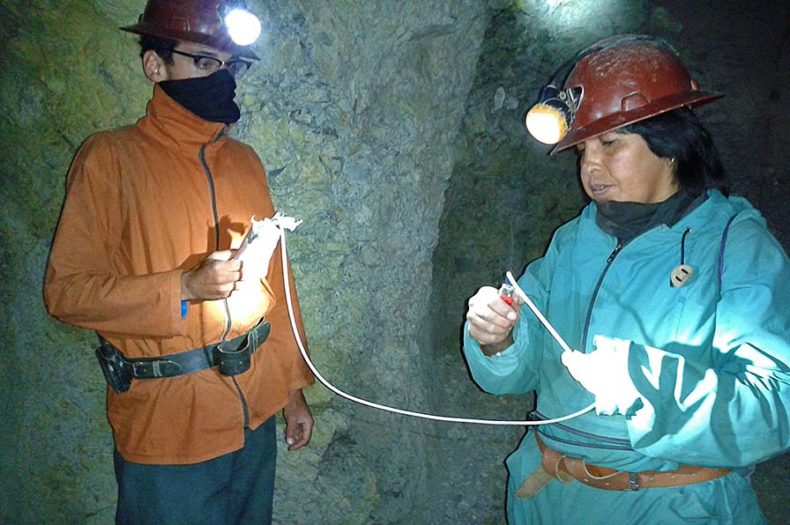 After reaching the daylight again, which was one of the best feelings I've had for a long time, our guide told us that just a few days previous two miners had died because of carbon monoxide poisoning.
The worst thing about it is that this is normal for the miners. It belongs to their daily life and work. That is the price they pay to feed the demand on cheap electronics and jewellery.
So of course it is a (strange) touristic thing to visit the mines. But the mines are so much a part of Potosí's identity, that you should do it anyway. Otherwise your visit here is not complete. It is an experience you will never forget and maybe it will change your mind. All in all, Potosí is definitely worth a visit.
Author bio:
Stefan Schindler is a German backpacker that is travelling around the world. Currently he is backpacking through South East Asia.
To book a tour in Bolivia we recommend you use
FindLocalTrips.com
a search and comparison website for tours across all of South America.